HOUSTON EXPORT CRATING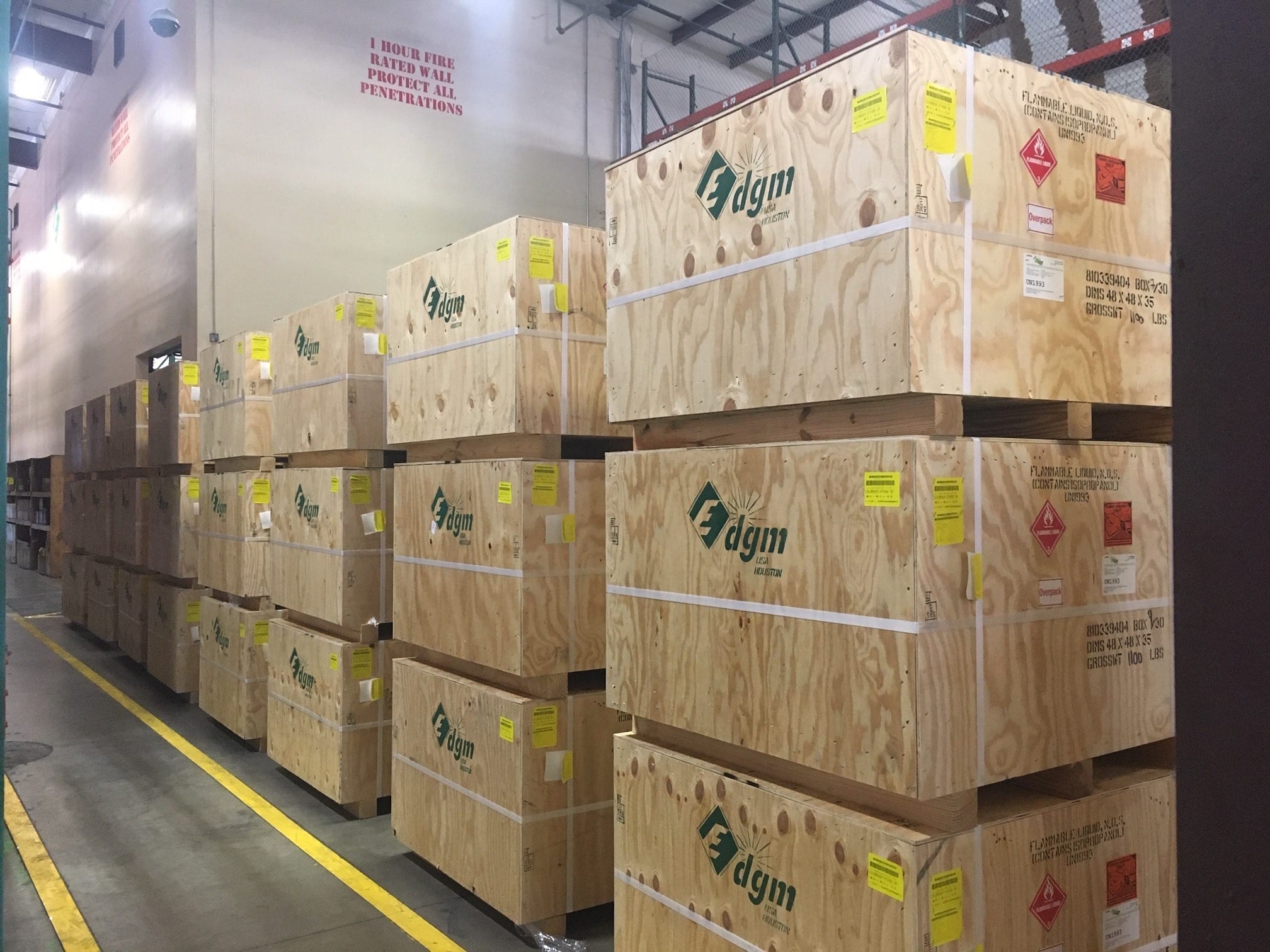 Regardless of the size or commodity, DGM will create a custom solution for your crating needs.  DGM retains skilled in-house crating personnel to insure that export cargo is properly packed and secured for domestic or international transport.  DGM is a fully diversified  export crating/ packing company specializing in dangerous goods, projects, and general cargo.  Our customers depend on us for crating, proper shipping documentation, expert packaging, warehousing, training and consulting services. In addition to the many services, DGM  offers On-Site crating and packing and can mobilize to any location and utilizes C2C to manage their freight and warehousing for their customers giving them visibility and access to reports 24/7.  DGM is about helping their customers achieve their export packing, crating and project goals.
You can have ease of mind knowing DGM carries the most comprehensive liability insurance policies and that your freight is safe.
We also offer crating services out of our Atlanta, Dallas, and Miami locations.
SERVICES INCLUDE BUT NOT LIMITED TO:
Export Crating
Hood Boxing
International & Domestic Packing
Electronics Packing
Banding & Recouping
Ocean Container Loading and Stripping (Standard Containers, Open Top, Flat Racks, Out of Gauge, Break Bulk, Automobiles, Drums)
Protective Coating
Corrugated Boxing
Lagging (Wooden Reels)
Skids
Pipe Bundling
Fumigation
Shrink-wrap packing
Vacuum packing
Consolidation of freight for shipment
HT certified
Project Specific Engineered Packing Designs
Customized packing services available
Custom Stencils up to 18"
Material Receipts, Packing List, On Hand Reports
24 Hour Service
Itemized Tagging