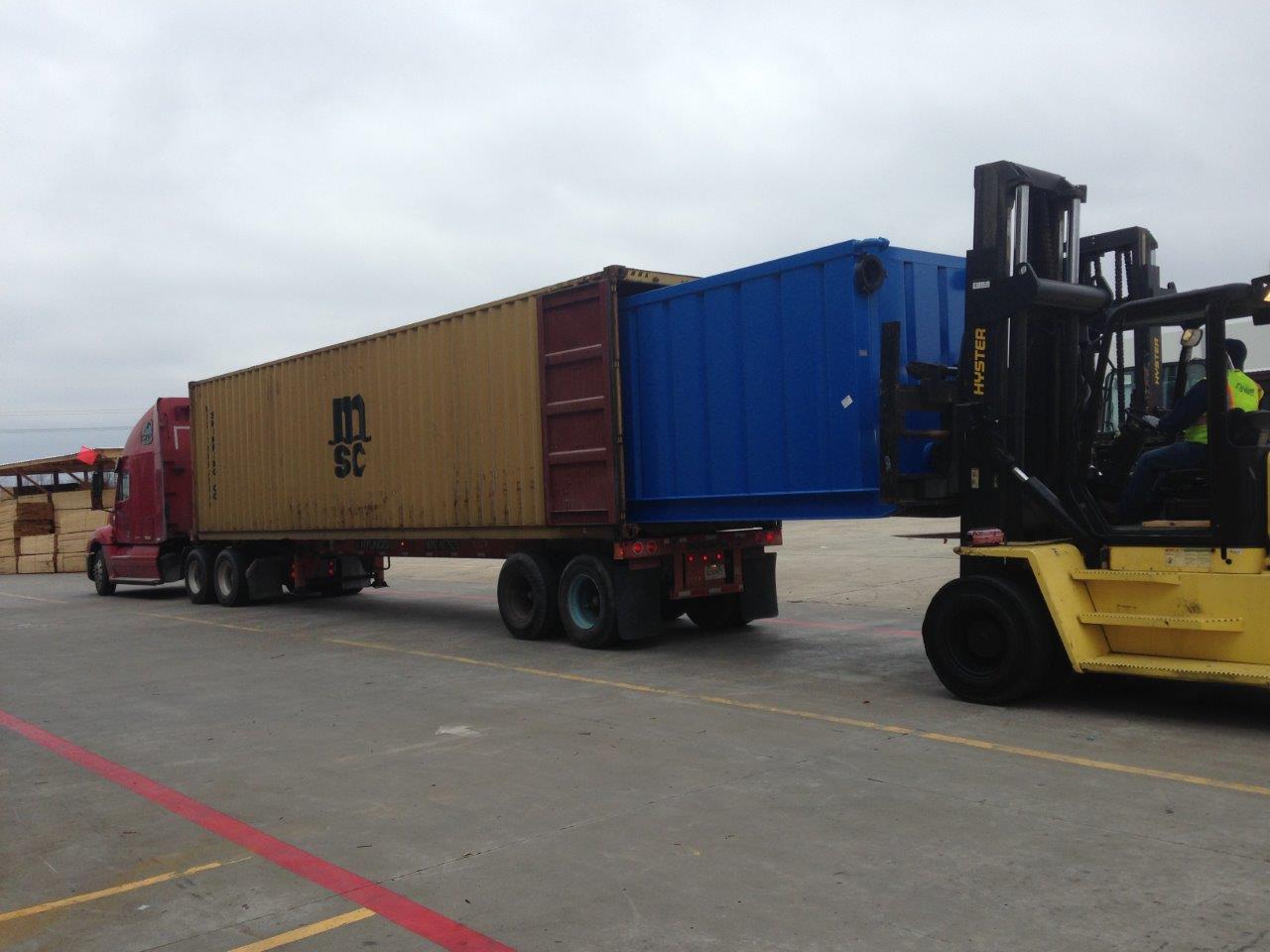 FROM STUFFING A CONTAINER OR STRIPPING ONE FOR TRANSLOAD…DGM CAN ACCOMMODATE YOUR NEEDS
CONTAINERIZATION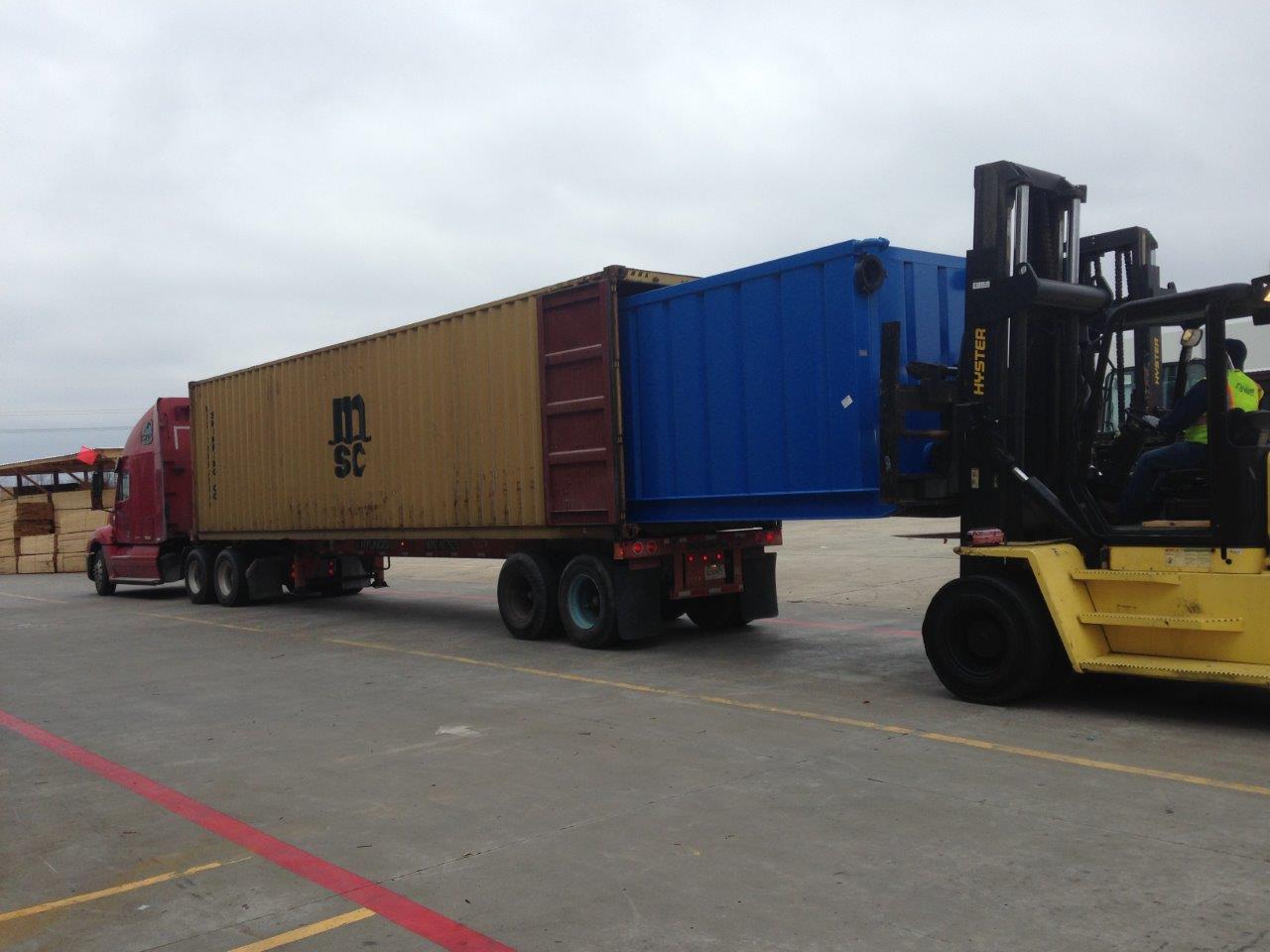 Did you know that shippers who incorrectly pack their containers are liable for damages caused to other containers and the vessel itself and that cargo insurance doesn't cover these losses? DGM carries the most comprehensive liability insurance in the industry and you can rest assured that your cargo will arrive to its destination safe and secure.
There is so much that goes into preparing your container for shipment and this requires careful planning.  For example, the type of lumber used for international shipping has to be ISPM-15 certified.  DGM is certified as being ISPM-15 compliant.  Other key factors that need to be considered before packing a container are:
Weight Distribution
Space Utilization
Climate Variation
Cargo Compatibility
Improper loading of cargo can lead to damage of your goods. Our containerization method will do away with claims caused by cargo shift and eliminate rejections at the port, hence preventing the costs associated with double handling.  Call us today for your personalized quote!
VGM Certificate
SOLAS
Live Loads
Fumigation
Professional, reliable, and expert handling of cargo
Forklifts ranging in capacity from 5,000 to 60,000 pounds for heavy lift and machinery moves
Handling, storage, preparation, and consolidation
Custom design, methods, and processes
DGM carries the most comprehensive liability insurance policies which allow DGM to be shown as the shipper on behalf of the actual shipper on the shipper's declaration for dangerous goods
HOUSTON EXPORT CRATING
Regardless of the size or commodity, DGM will create a custom solution for your crating needs.  DGM retains skilled in-house crating personnel to insure that export cargo is properly packed and secured for domestic or international transport.  DGM is a fully diversified  export crating/ packing company specializing in dangerous goods, projects, and general cargo.  Our customers depend on us for crating, proper shipping documentation, expert packaging, warehousing, training and consulting services. In addition to the many services, DGM  offers On-Site crating and packing and can mobilize to any location and utilizes C2C to manage their freight and warehousing for their customers giving them visibility and access to reports 24/7.  DGM is about helping their customers achieve their export packing, crating and project goals.
You can have ease of mind knowing DGM carries the most comprehensive liability insurance policies and that your freight is safe.
We also offer crating services out of our Atlanta, Dallas, and Miami locations.
SERVICES INCLUDE BUT NOT LIMITED TO:
Export Crating
Hood Boxing
International & Domestic Packing
Electronics Packing
Banding & Recouping
Ocean Container Loading and Stripping (Standard Containers, Open Top, Flat Racks, Out of Gauge, Break Bulk, Automobiles, Drums)
Protective Coating
Corrugated Boxing
Lagging (Wooden Reels)
Skids
Pipe Bundling
Fumigation
Shrink-wrap packing
Vacuum packing
Consolidation of freight for shipment
HT certified
Project Specific Engineered Packing Designs
Customized packing services available
Custom Stencils up to 18"
Material Receipts, Packing List, On Hand Reports
24 Hour Service
Itemized Tagging