DGM SERVICES THE SUPPLY CHAIN AS A FULLY DIVERSIFIED EXPORT PACKING AND CRATING COMPANY, SPECIALIZING IN DANGEROUS GOODS, TRAINING AND CONSULTING
DGM is a Globally Recognized IATA Accredited Training School
DGM offers an expanding catalog of Training programs, providing our customers with several training options to meet their function specific needs.  Along with regular scheduled training at all our DGM facilities, we also provide Onsite Training, conducted at your location. Online, self-paced training, and live Instructor led Webinars. Keeping your staff in compliance, up-to-date, and certified.
Fun Fact – DGM has been Awarded Top 10 IATA Accredited Training School World Wide 10 Years in a Row.
LEARN MORE ABOUT DGM
DGM provides a wide range of services and custom solutions to fit the needs of all our customers. Regardless of the size or commodity, DGM will ensure your cargo is properly packed for safe and secure transport in accordance with compliance regulations.
Established in 1987
DGM is a global company with locations in over 30 countries to strategically help serve our clients and deliver the best service effectively and efficiently.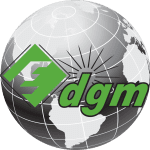 DGM strives to be the most reliable service provider in the industry, which is proactively dedicated to serving our customers. While we are proficient in offering hazardous goods services, other packing services, training and consulting, we endeavor to promote trade and we are committed advisors to our customers, partners, and authorities. The DGM staff is an innovative and dynamic group that works with the most reputable organizations in our industry. All of our offices are controlled and regulated to provide the same quality of services. We know that our continued success relies on our ability to build and maintain effective partnerships with our customers through innovative solutions and ongoing investments in human resources and procedures. DGM's staff is professionally trained to achieve the safest and most cost effective solution for each individual shipment. Our regulatory compliance knowledge and employee training requirements keep us ahead of the competition.
"Possibly the only specialized network of it's kind"